ALPINE MOUNTAIN RANCH & CLUB
Alpine Mountain Ranch & Club is proud to announce that its recent live art event featuring painter Duke Beardsley raised $16,850 for the Yampa River Fund.
The luxurious evening featured multiple works of art by Western contemporary artist Duke Beardsley, and Duke in-person painting a work of art from his acclaimed Los Racheros series that was auctioned off at the conclusion of the evening.
"Alpine Mountain Ranch & Club strives to create authentic, luxury experiences for its owners," said Suzanne Schlicht, Senior Vice President, Director of Sales at Alpine Mountain Ranch & Club, "and we are proud to support the extraordinary cause of the Yampa River Fund."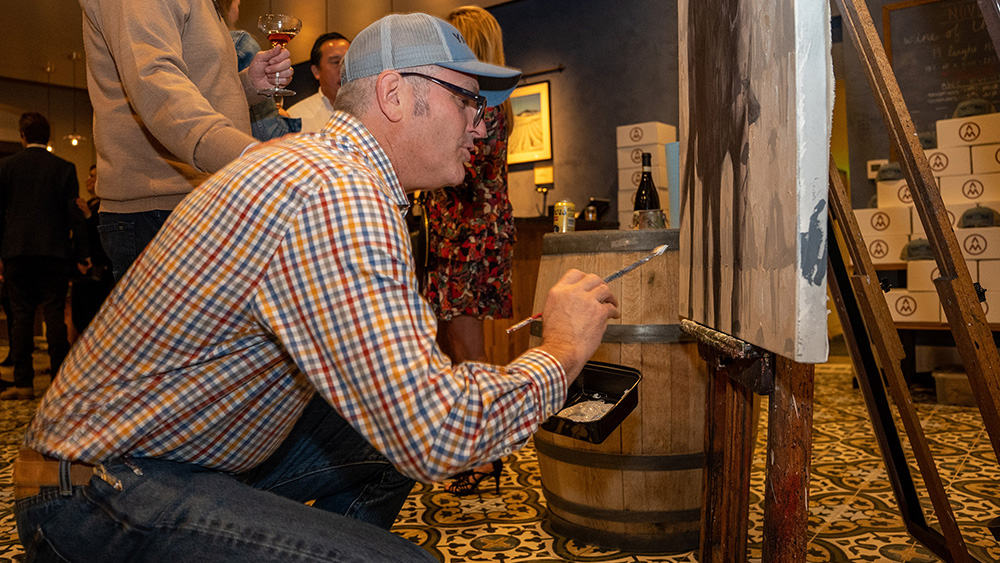 "The Yampa River is the lifeblood of Steamboat Springs," said Andrew Bauer of The Nature Conservancy. "Thanks to good neighbors like Alpine Mountain Ranch & Club, the Yampa River Fund can continue to provide a funding source for the protection and preservation of this vital resource."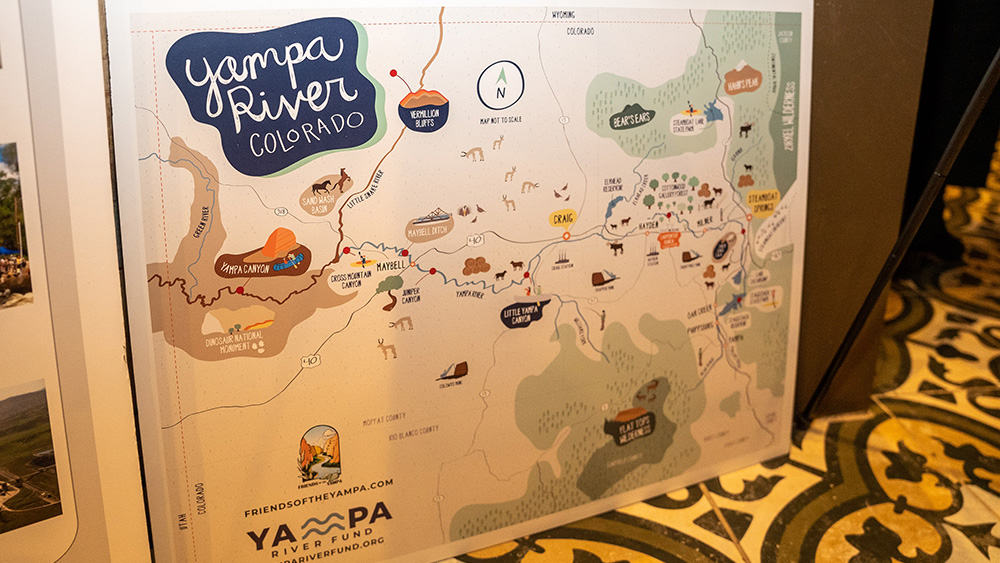 Duke Beardsley is a sixth generation Coloradan, and unapologetic fan of all things cowboy. Duke has been drawing and painting the American West for as long as he can remember. Raised in both Denver and on a 1000-acre cattle ranch in Eastern Colorado, Duke's dual upbringing is the foundation for his unique blend of traditional western iconography and contemporary art sensibilities.
The Yampa River Fund works to provide a sustainable, voluntary funding source for the Yampa River in order to enhance water security and support a healthy, flowing river by enhancing critical low flows, and maintaining or improving river function through a holistic approach to restoration of habitat. The Fund is managed by The Nature Conservancy and governed by a Board representing local governments, community and statewide NGO's, business, water providers, and irrigation districts.
About Alpine Mountain Ranch & Club
Alpine Mountain Ranch & Club is a 1,216-acre luxury ranch community located in the South Valley of Steamboat Springs, Colorado. Bordered by the Steamboat Ski Resort, Catamount Golf Club and the national forest, the ranch features 63, five-acre homesites and 900 acres dedicated to wildlife preserve and open space only five minutes from town and the ski area. Ranch amenities include an Owners' Lodge, Guest Cabin, concierge services, fishing lake, equestrian facilities, a private backcountry retreat, five-miles of trails, private fishing on a 1.5-mile section of the Yampa River and membership opportunities at the five-star, slopeside, Alpine Mountain Summit Club, located at One Steamboat Place. For more information, call 970.620.9246, or visit www.alpinemountainranchsteamboat.com.
Want more information about Alpine Mountain Ranch & Club's design + build program?