THE DEVELOPERS

True to the land. True to your dream.
Truly distinctive communities are founded upon respect for the land and a vision of the life that best enhances it. The developers of Alpine Mountain Ranch & Club have proven their ability to bring such communities to life over decades. The Ranch is their premier achievement to date. It represents the happiest marriage of land and lifestyle, based on a firmly held conviction that you can enjoy the land to the fullest while preserving its beauty, integrity and heritage. The goal isn't to impose a vision on the land, but to let the land itself shape a visionary community that nurtures and sustains an ideal way of life.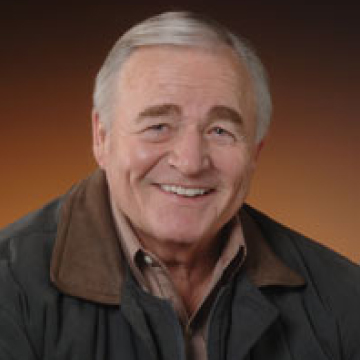 Bill Butler
Bill Butler is Chairman and CEO of Corporex Companies, LLC, which he founded in 1965. Under his leadership, Corporex has grown into a diverse investment company with a focus on hospitality, real estate development and management. Corporex includes several affiliates including Commonwealth Hotels and Five Seasons Sports Clubs. Denver operations include office buildings, residential developments, and the Hyatt Regency Aurora-Denver Conference Center at the Anschutz Medical Center. Also in Denver are the Art Museum residences and The ART, a hotel, designed by world-renowned architect, Daniel Libeskind. Butler's business acumen has garnered him numerous awards, including National Entrepreneur of the Year, Great Living Cincinnatian Award and the Carl H. Lindner Award for Entrepreneurial and Civic Spirit. As a widely recognized philanthropist, he has served and contributed to numerous social and academic organizations, and plays key roles in the Regional Growth Alliance and the Economic Development Task Force Report and visioning studies.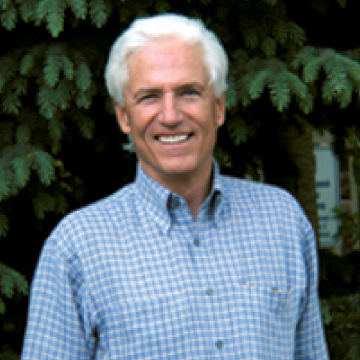 Andy Daly
Andy Daly's extensive background in resort management includes such prestigious names as Aspen Highlands, Eldora Mountain Resort, and Copper Mountain, where he served as President and CEO. He later served as President and CEO of Vail Associates (now Vail Resorts). During Daly's tenure, the company more than tripled its revenues and profits through aggressive marketing and operating innovations, and through such notable acquisitions as Keystone and Breckenridge Resorts, Grand Teton Lodge Company, and Heavenly Ski Resort. He is credited with dramatically improving quality standards at the resorts. A member of the Colorado Ski Hall of Fame, Daly also devotes his time to a wide range of community causes, including the Vail Valley Foundation, Vail Valley Medical Center, and Advisory Board of the Daniels School of Business at the University of Denver.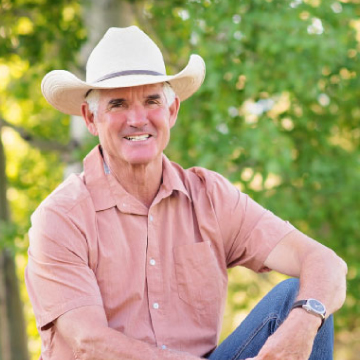 Bob Dapper
Director of Development
Bob Dapper, or "Dap" as we call him, has lived in Steamboat for 47 years and loves and appreciates the valley like many longtime locals.
Having spent 30-plus years with Christy Sports as Director of Mountain Operations, he knows the importance of customer service and quality products bringing about a natural fit with AMRC.
Bob loves spending time with his horse and being outdoors. He's a cyclist and a runner, and loves the agricultural heritage of our valley as well as all of the activities that come with living here.
Dap is the Board President of Humble Ranch Riding & Therapy Center in Steamboat Springs, VP of Mountain Village Partnership, and he is on the Economic Development Board of Directors.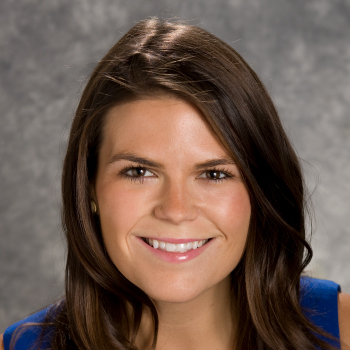 Brittanny Havard
Director of Marketing & Public Relations
A ten-year Colorado resident, with a distinct passion for travel and the outdoors, Brittanny Havard is the Director of Marketing and Public Relations at Alpine Mountain Ranch and Club. Havard brings extensive marketing and real estate experience to the team, having previously led the public relations efforts at LIV Sotheby's International Realty, the #1, top producing Sotheby's International Realty affiliate in the world by sales volume.
Highly experienced in destination marketing, Havard lived in Telluride, Colorado, for over six years, where she served as the founder and CEO of Telluride Food Tours, a historic culinary walking tour of the town of Telluride. There, she successfully led the marketing, public relations and strategic partnerships of the tour, earning the number one ranking on Trip Advisor for Food and Drink activities in Telluride.
Havard joins Alpine Mountain Ranch & Club to further elevate the marketing, public relations and overall operations strategy of the community.
An outdoor enthusiast, Havard is a lover of food, wine, skiing and travel. Her most recent adventure brought her to Nepal, where she successfully trekked to the Base Camp of Mount Everest, in March 2018.
"The Alpine Mountain Ranch & Club sales team not only acquainted us with the Ranch's lifestyle opportunities and amenities, but also, provided us with expert knowledge of our home's features and construction. The property is irresistible with the nature, privileges, and proximity to the resort mountain and old town Steamboat Springs.
We were impressed with the timely and meticulous records and support The Alpine Mountain Ranch & Club sales team was able to provide for us our home. Our entire Alpine Mountain Ranch & Club experience has exceeded expectations. We could not be happier!"
– Russ & Tina Sherlock, AMR&C Homeowners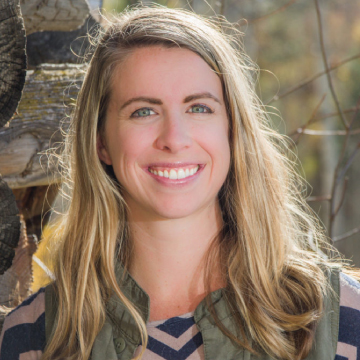 Catherine Smith
Ranch Administrator
Catherine has lived in Colorado most of her life and graduated from Colorado State University with a degree in Environmental Sociology. She brings a background of high-end guest services in multiple disciplines with Wyndham resorts and real estate to exclusive sled dog tours as well as experience in high-end property management and operations.
"Cat" is certified by the state of Colorado as a Community Association Manager.
She enjoys the great outdoors and loves to cross country ski, snowshoe and take her dogs on long hikes. Outdoor activities are her passion, which is why she loves Steamboat Springs.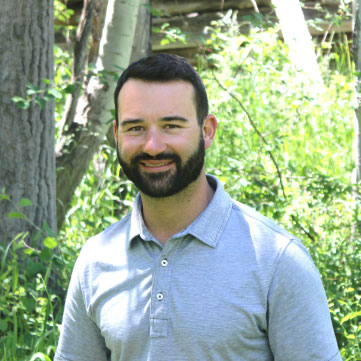 Jamie Curcio
Construction Manager
Jamie, born and raised in Steamboat Springs, relocated back to the Yampa Valley in 2014. While he realizes that leaving the valley for most of his 20s was important, he now reflects that moving back to the place he calls home has been even better.
Professionally, Jamie has found success in construction and operational management. He holds a Construction Management degree from Colorado State University, and has over 12 years of experience in several sectors of the industry. Additionally, Jamie played a significant role in the construction and planning of some of the most prominent buildings and developments in the Steamboat Springs area.
True to his native roots, Jamie's main hobbies include mountain biking and camping during the summer months, and snowboarding and back-country touring in the winter months. International travel is also a passion of his, as he enjoys immersing himself into cultures and viewing the world from different perspectives.