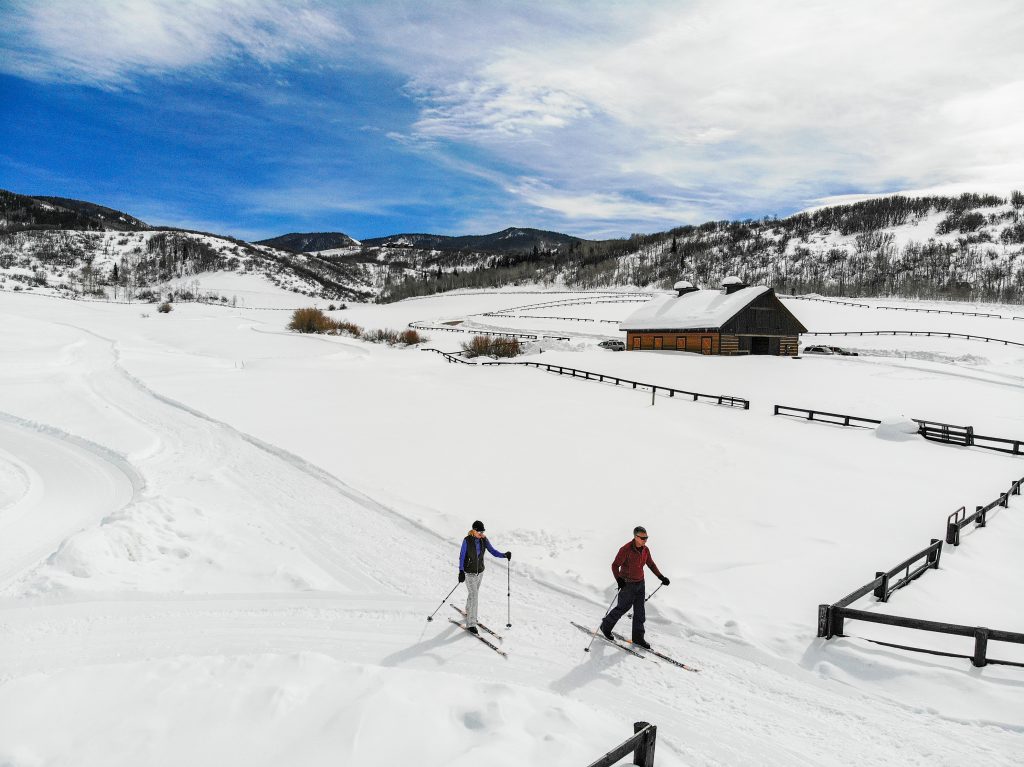 Unforgettable experiences await at Steamboat's AMRC For all things winter, the state of Colorado is difficult to top, both literally and figuratively. World-class skiing, snowboarding, sledding or just cozying up to a fire high in the Rocky Mountains is the entire point of the season for many folks.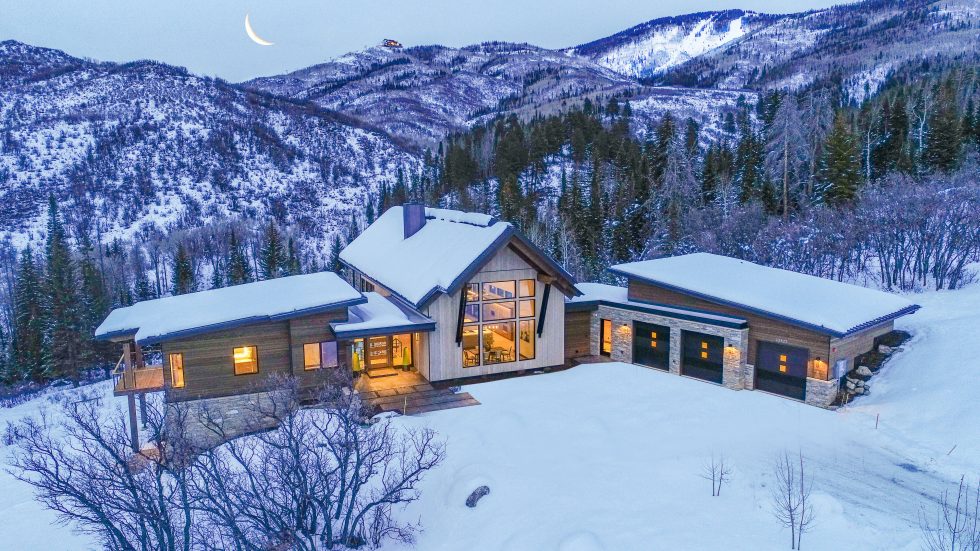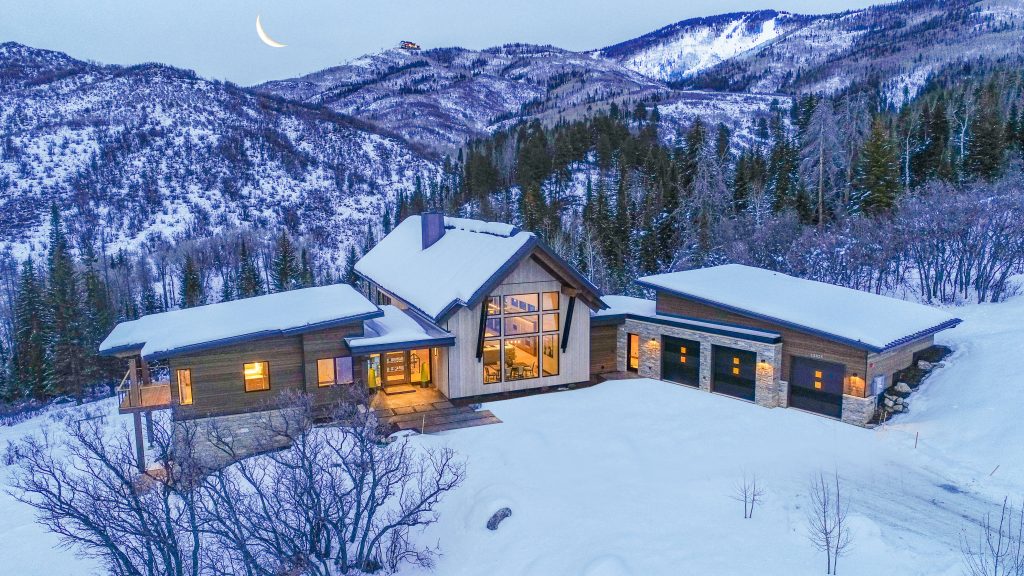 Now imagine owning an incredible property with all of those amenities–and countless more–just out your front door. Enter the exclusive Alpine Mountain Ranch and Club, a luxury working ranch sitting mere minutes from downtown Steamboat Springs and its famous ski resort.
One custom market homes recently completed and awaiting new owners, and another recently broke ground. Other opportunities abound at AMRC, a 1,216-acre land preservation community that features 63 five-acre homesites and 900 acres specifically dedicated to a wildlife preserve. Striking views of the South Valley, the Flat Tops Wilderness, Emerald Mountain, and Steamboat Ski Resort envelope AMRC.
"Steamboat is a magical place year-round, but especially in the winter," says AMRC Director of Sales Suzanne Schlicht. "All of that magic is heightened on the Ranch."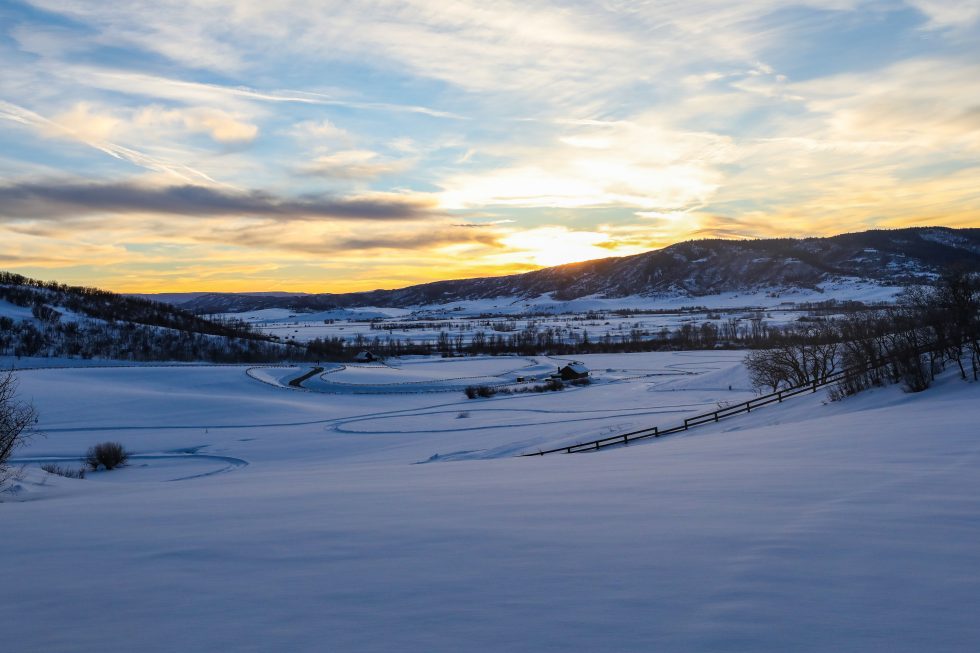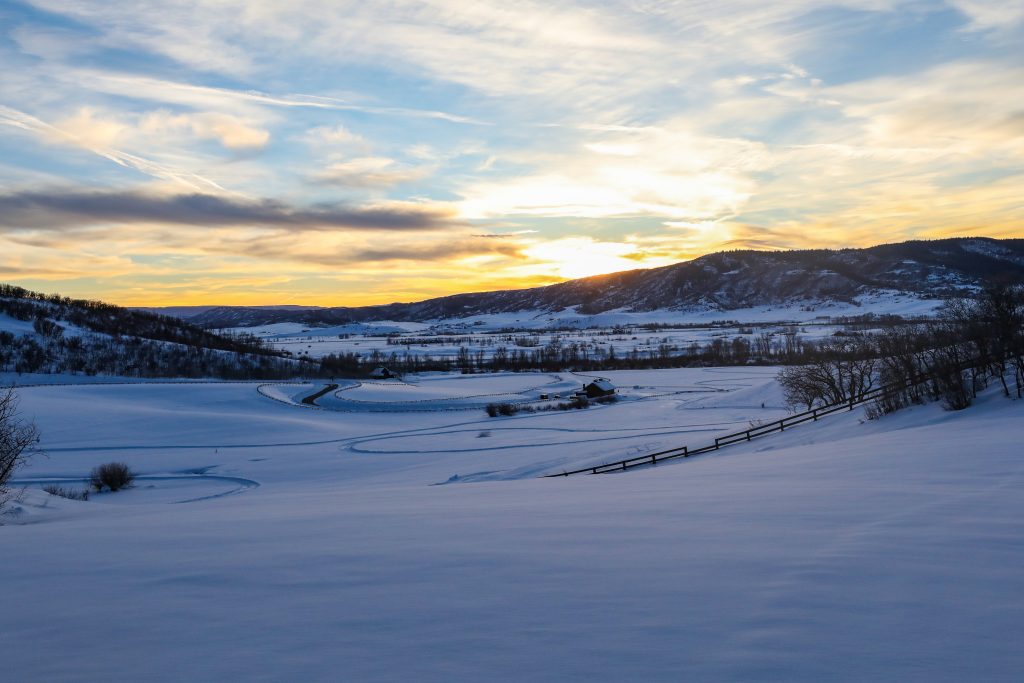 AMRC is 5 minutes from the ski resort, renowned for its Champagne Powder. Homeowners have membership options at the slope-side Alpine Mountain Summit Club at One Steamboat Place. The resort just debuted anew $15 million gondola, which boasts a faster ride time that translates to more time on the snow.
Back at the ranch, the barn area, and pasture transform into a winter wonderland that plays host to all sorts of must-do activities when the snow flies. Whether its cross-country skiing, tubing, snowshoeing, sleigh rides–even fly-fishing along the Yampa River–AMRC offers it.
"We pride ourselves on providing authentic activities that families enjoy together, "Schlicht says. "Lots of the time adults will be standing by the fireplace, enjoying a cocktail and visiting while the kids mess around in the meadow. It's really special."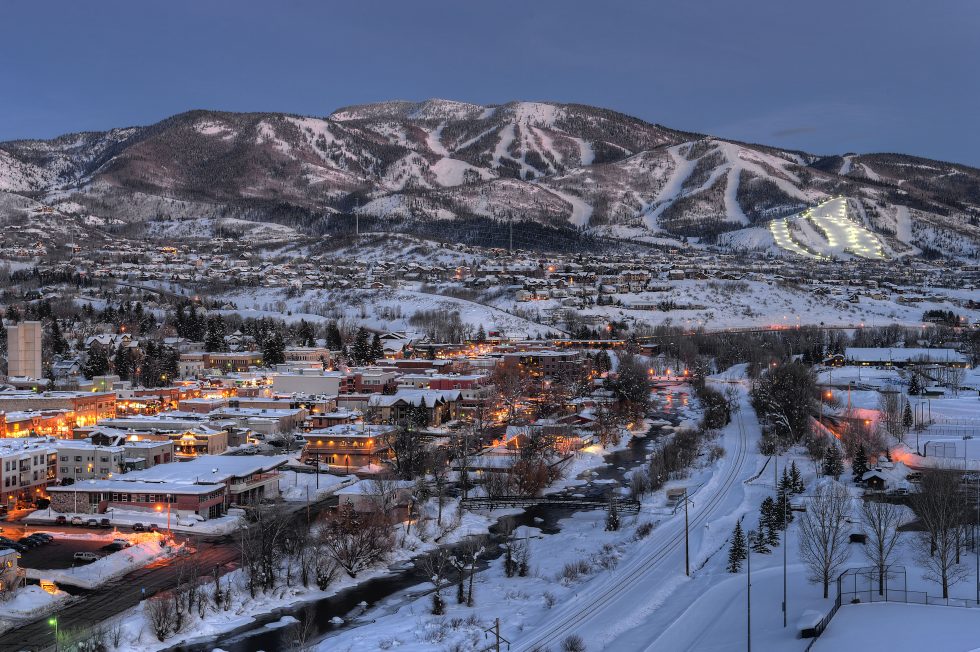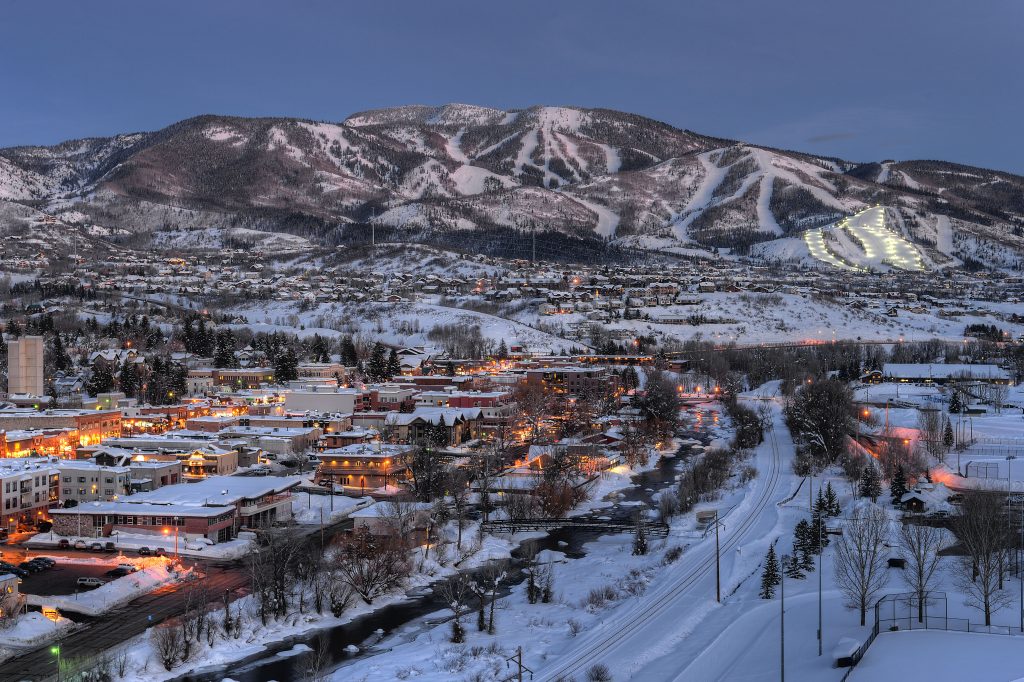 AMRC is minutes from downtown Steamboat, also known as Ski Town, U.S.A. Young skiers from across the country flock to this mountain paradise to chase their Olympic dreams at the famed Howelsen Hill, which has produced a remarkable 89 Winter Olympians in various cold-weather events.
"You can sit at a restaurant or cafe downtown and watch the kids train," Schlicht says."They get out of school and go right to the hill and work hard every day."
While downhill skiing is the main draw to Steamboat, cross-country enthusiasts will be delighted by the countless miles of trails both on the Ranch and throughout the surrounding Routt National Forest.
AMRC has all of the proper equipment inside the community barn, as well as the acreage to hone your technique. And just across the road is even more terrain to conquer attheHaymaker Nordic Center, which has groomed trails for both skiing and snowshoeing.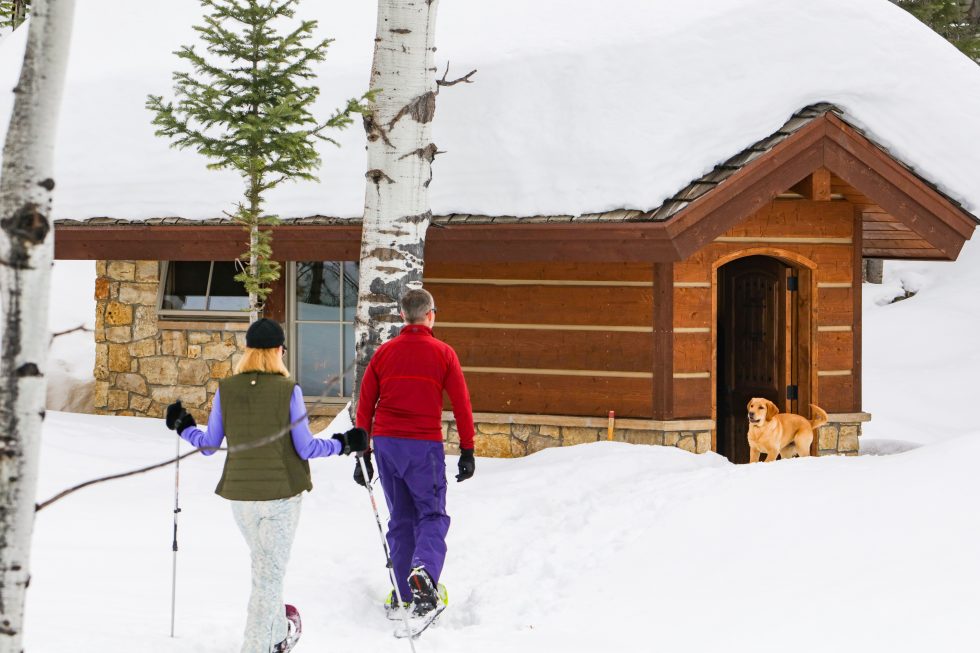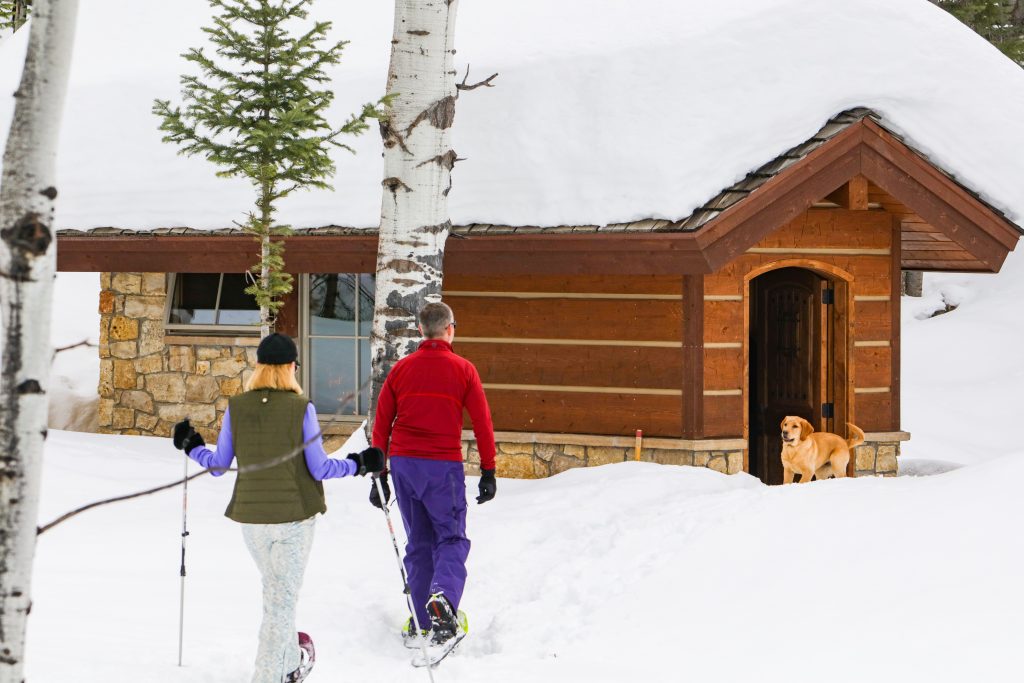 Yet another unique asset at AMRC is the Hermitage, a backcountry cabin hidden among the aspen trees. A popular spot to reach via ski or snowshoe, the retreat is warm and welcoming as a fire, refreshments and a spectacular sunset await those who visit.
"If you're looking for that perfect balance of luxury and a whole lot of fun, AMRC is the place to be in Steamboat, "Schlicht says. "Our amenity program is unmatched, and there is something for everyone. Memories are just waiting to be made.