UPLAND PRESERVE COMES TO MARKET IN 2022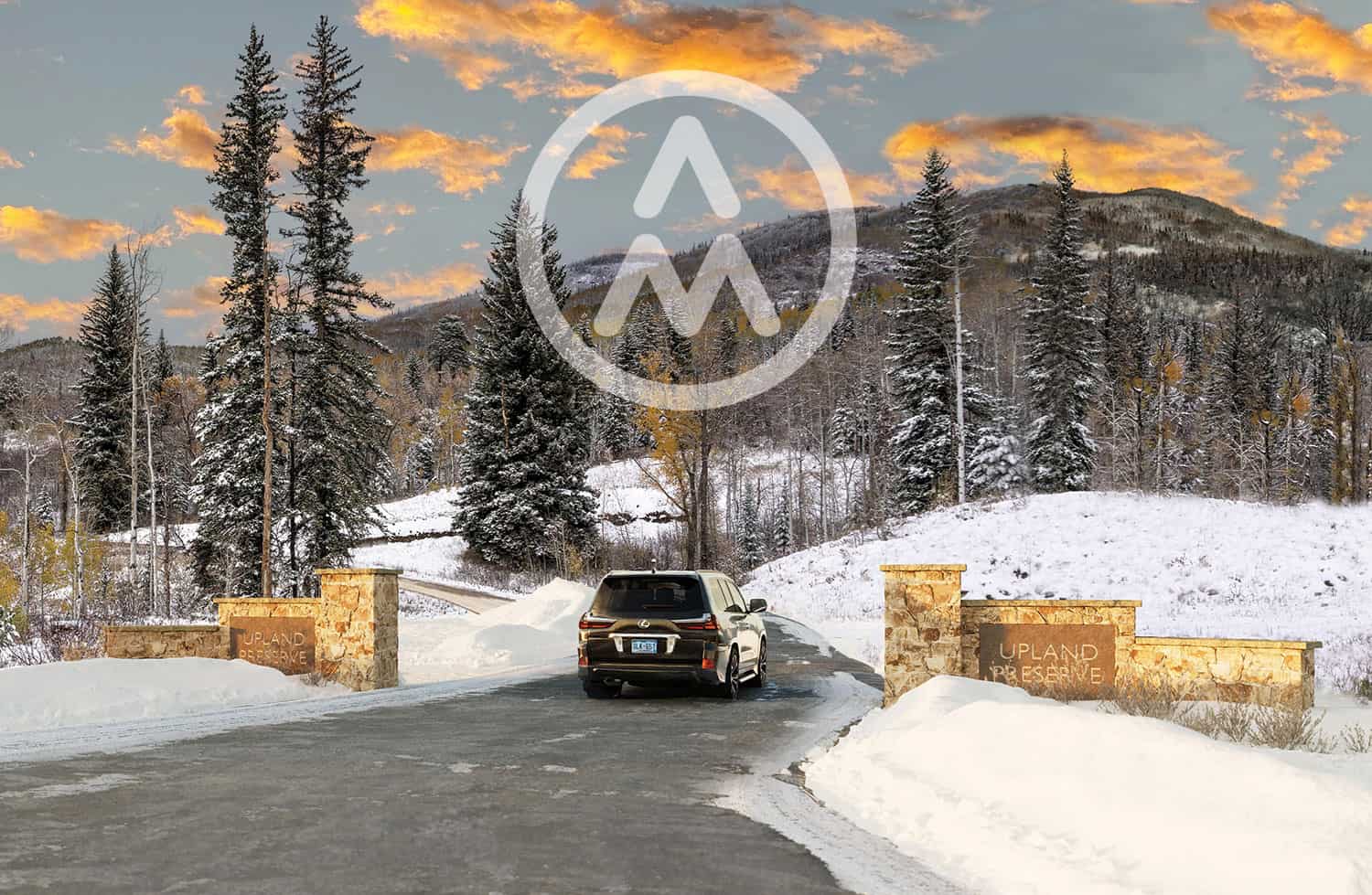 We are pleased to announce the upcoming release of the homesites located in Upland Preserve, our final collection of 13 homesites. All improvements and roadways will be completed for transfer of sites in the summer of 2022. Poised atop the highest ridge of Alpine Mountain Ranch & Club, the vision for Upland Preserve has been long-awaited and carries with it tremendous excitement.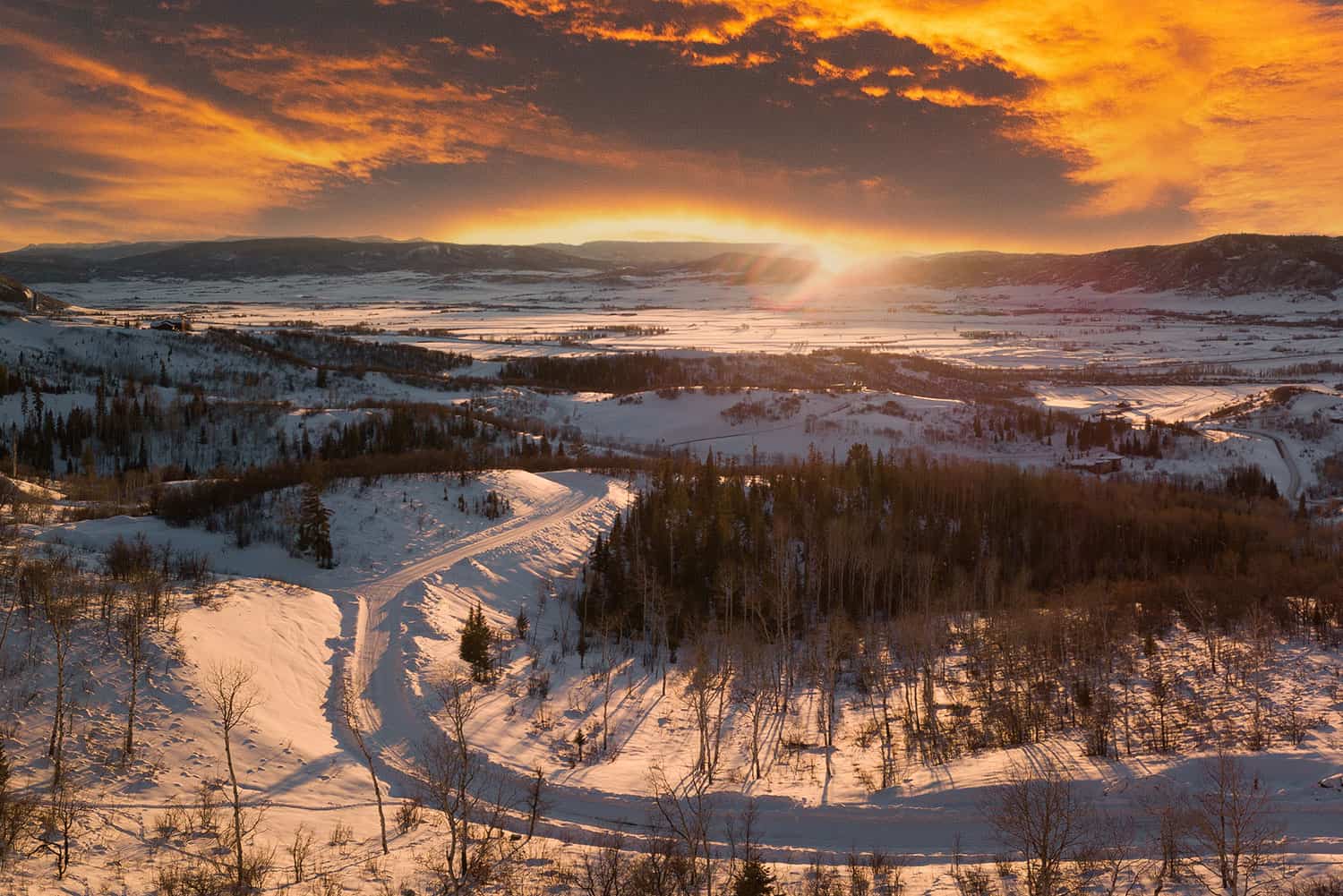 High up in the Alpine Mountain Ranch & Club development, against the National Forest, Upland Preserve features unmatched, panoramic views of Steamboat's South Valley and will be accessed through a distinctive entrance marker.
Many of these 5-acre homesites border National Forest, are located amidst majestic Ponderosa pines, and feature commanding views of the ski area and the snow-capped peaks of Flat Tops Wilderness. All enjoy bright sunlight, convenient access to hiking trails and are teeming with wildlife. Residences built within Upland Preserve will be from 5,500 square feet up to 12,500 square feet to spaciously house multi-generational family gatherings.
In our reservation phase, we've already seen high interest in this truly unique area of Alpine Mountain Ranch. Early activity has left us anticipating these premium homesites will sell quickly.
Recently, we contracted with two wonderful families for the purchase of our last remaining market homes on Lots 17 and 44, leaving just 10 available homesites available in the greater ranch outside the new Upland Preserve homesites. The available homesites, located in two highly desirable areas of the ranch, are build-ready. Our affiliated design + build partner, Alpine Master Builders, can deliver custom homes upon these just 18-24 months from date of purchase.
"In our reservation phase, we've already seen high interest in this truly unique area of Alpine Mountain Ranch. Early activity has left us anticipating these premium homesites will sell quickly."
– William P. Butler
Our collection of Premium Club homesites, Lots 39 through 42, offer extraordinary access to the ranch's amenity and activity hubs, as well as very short drives for shopping and dining in downtown Steamboat Springs. Our Premium Golf homesites, Lots 35-37 and 43, boast expansive views of the South Valley and the stunning greens of the Catamount Ranch & Club golf course.
Architectural design and construction momentum continues at an accelerated rate, led by Alpine Master Builders. Our design + build affiliate has seven custom projects under construction and seven additional homes on behalf of valued owners scheduled to break ground in 2022. The gold-touch expedited service provided by our comprehensive building team is evidenced by the five Alpine Mountain Ranch & Club owners that will be moving into their stunning new homes this year and the new lakeside Guest Cabins that will be completed in time for Thanksgiving feasts for lucky families.

Alpine Mountain Ranch & Club's
significant growth has been a source of pride for me and our entire organization. It is an honor to steward the full and responsible build-out of the ranch in its final stage of development, achieving our high quality, high-touch vision and that of our valued partners. We invite you to enjoy learning about the unique remaining areas of the ranch in this publication, and we thank you for your continued interest in this extraordinary community.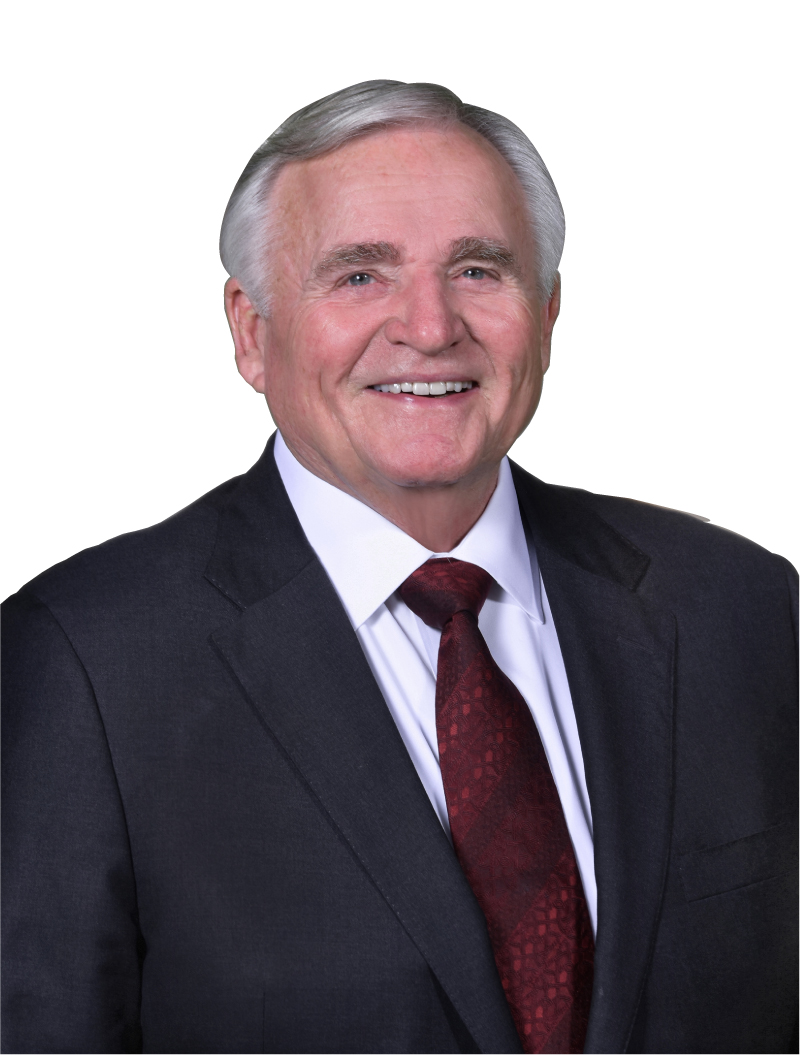 About Alpine Mountain Ranch & Club
Alpine Mountain Ranch & Club is a 1,216-acre luxury ranch community located in the South Valley of Steamboat Springs, Colorado. Bordered by the Steamboat Ski Resort, Catamount Golf Club and the national forest, the ranch features 63, five-acre homesites and 900 acres dedicated to wildlife preserve and open space only five minutes from town and the ski area. Ranch amenities include an Owners' Lodge, Guest Cabin, concierge services, fishing lake, equestrian facilities, a private backcountry retreat, five-miles of trails, private fishing on a 1.5-mile section of the Yampa River and membership opportunities at the five-star, slopeside, Alpine Mountain Summit Club, located at One Steamboat Place. For more information, call 970.620.9246, or visit
www.alpinemountainranchsteamboat.com
.
Want more information about Alpine Mountain Ranch & Club's design + build program?