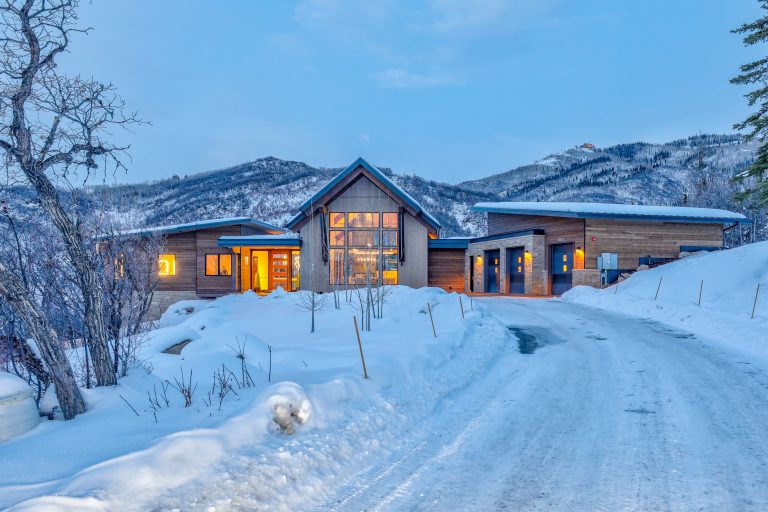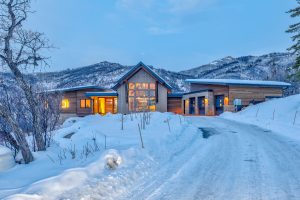 If the newest house at Alpine Mountain Ranch wanted to distract you from cabinets and furnishings that actually make a home function, it's working. Traditional log and heavy wood structures are giving way to stunning steel and glass homes that are inviting Mother Nature in for drinks by the fireplace.
"The primary idea behind it is bringing the outside in and the inside out," said construction manager Jamie Curcio, of the newly completed home on Meadow Creek Road in Alpine Mountain Ranch.
Standing in the main level great room, the floor-to-ceiling windows, with a 16-foot-wide sliding door, give the impression of being completely in the woods.
The only distractions from nature come from a staggering two-story fireplace wrapped in steel. But even its firebox is see through, kind of like having a campfire in the living room but with shiny glass pebbles instead of wood.
Realtor Chris Paoli, with Colorado Group Realty's Paoli Group, said it took awhile for Steamboat Springs to catch up to modern mountain architecture.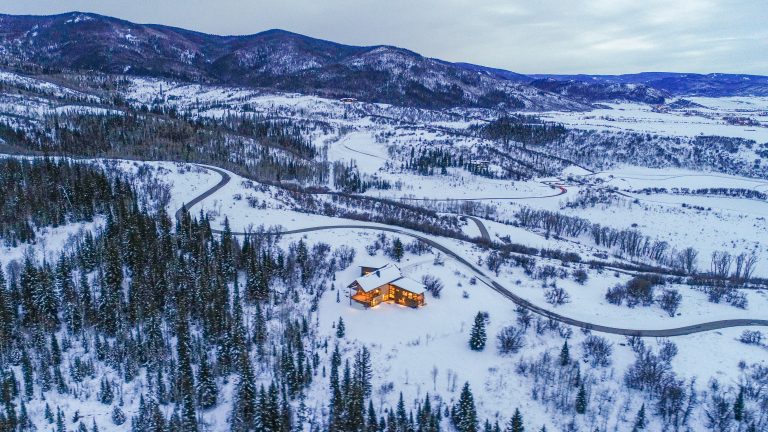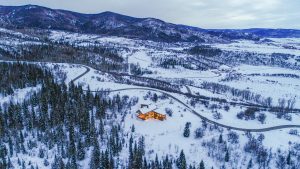 "In general, Steamboat lags in design compared to the Aspen and Jackson Holes (sic)," Paoli said. "Current trends tend to more modern, clean lines."
In fact, Alpine Mountain Ranch needed to update its design guidelines to allow for more contemporary structures. The Moonlight Run home on Meadow Creek Road is the first new construction since 2011, said Director of Sales Suzanne Schlicht. And she said Alpine Mountain Ranch is following another important trend for vacation homes.
"Our goal is to build these homes that have four to five bedrooms, lavishly appointed but aren't super large, because we're finding families want to be closer together and don't necessarily want a 10,000- or 12,000-square-foot home," Schlicht said.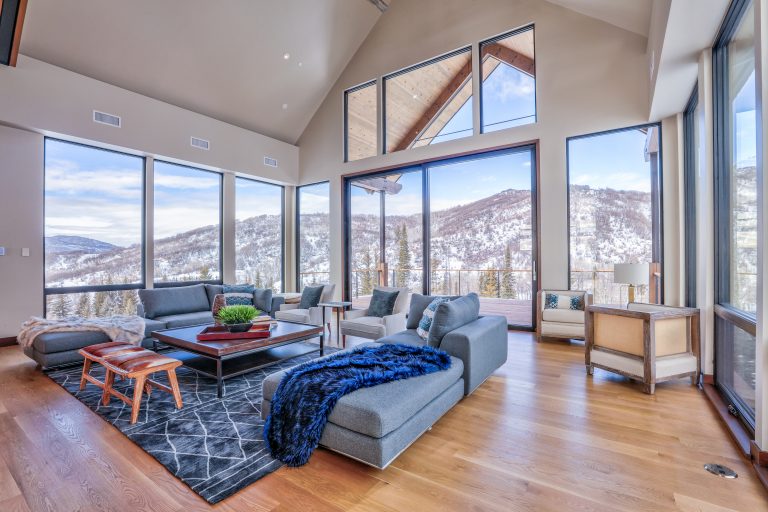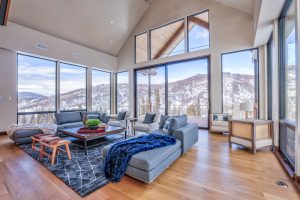 The modern mountain homes built around steel and glass aren't just limited to vacation homes. Hans Berend, of Gerber Berend Design Build in Steamboat, said almost all their current designs incorporate steel and glass.
"It's fresh and interesting and clean and functional," Berend said. "It gets old seeing wood and rock all the time."
He also said Steamboat is becoming home to some talented metal fabricators.
"The designers are coming up with neat designs, and the fabricators are becoming more and more like artisans," Berend said.
A good example is back at the Moonlight Run home in Alpine Mountain Ranch, where the amazing steel fireplace surround was fabricated and installed by local Vito Taverna and finished by Rick Knowles of Steamboat Metal Finishes.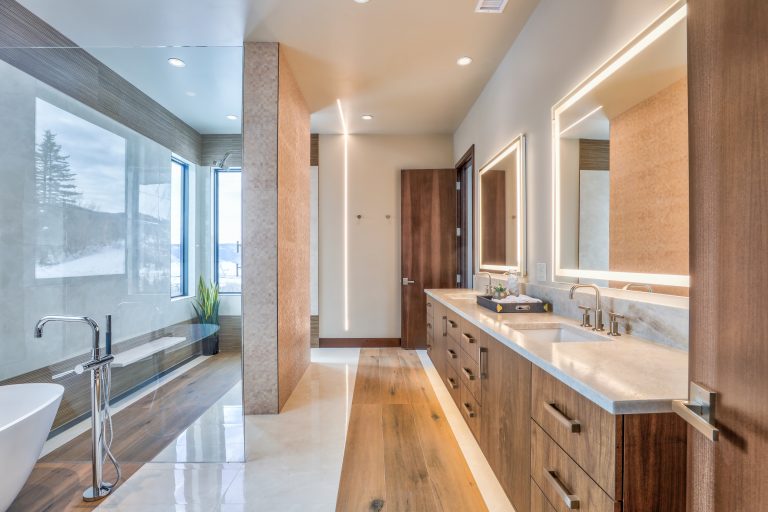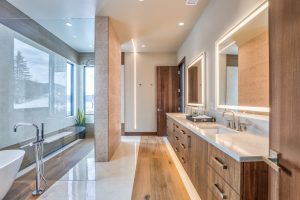 Both Berend and construction manager Jamie Curcio stress steel and glass structures have to be insulated properly because steel transfers cold and "glass isn't the most thermally sound material."
Without getting too technical, both said a combination of spray foam and BAT insulation, along with thermal breaks, will keep the home properly ventilated without moisture or drafts sweeping in. And double-paned windows filled with non-toxic gas are more efficient than years past, they said.
Curcio, a Steamboat native, said while steel and glass allow homeowners to admire the natural beauty of the Yampa Valley, stone and wood will always be a part of mountain architecture.
"Stone is still important," Curcio said. "It gives you a natural tie to the ground, connecting the home with its natural surroundings and offering a transition to the glass and other exterior materials."
To see one of Steamboat's best examples of the steel and glass design trend, Alpine Mountain Ranch is hosting an open house at Moonlight Run, 33825 Meadow Creek Road, from 4 to 6 p.m. Tuesday, Jan. 15. It is available to tour during most Saturday morning open houses.
Frances Hohl is a contributing writer for the Steamboat Pilot & Today. For full article, click here.