Steamboat Springs is one of the most unique towns in Colorado, a true Western ski town that's home to a mix of cowboys and ski bums and yes, the weekend warriors who admire them. What sets it apart from many other resort towns is that it's a real town, not purpose-built as a resort. It's the home of former Olympian Billy Kidd, the resort's ambassador, who can often be seen skiing in his white cowboy hat. As for snowfall, it has legendary powder extolled by almost everyone who has skied or snowboarded here. The resort even trademarked the name "Champagne Powder™ because of that fine white snow that falls in abundance.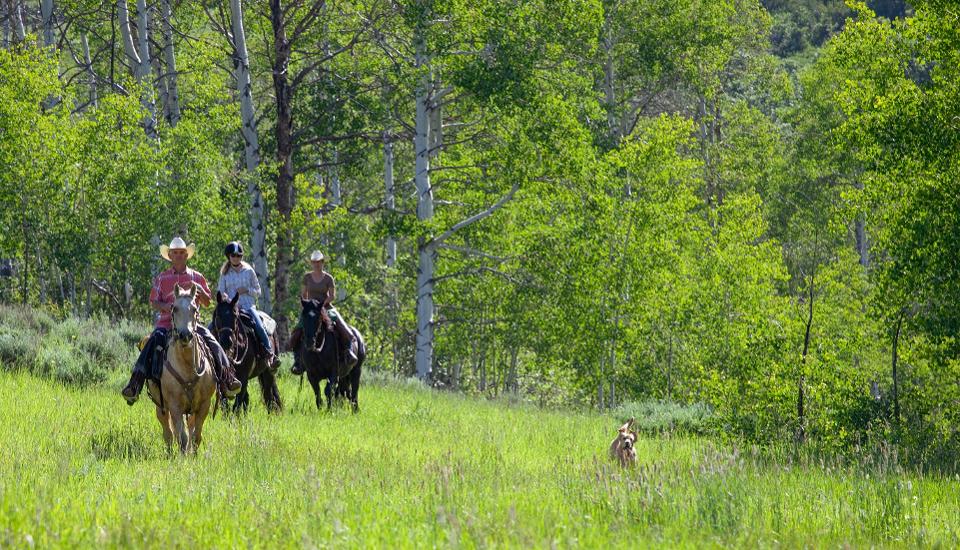 Steamboat is the kind of place that has a lot of heart and soul, not just a pretty resort but a place where people can imagine putting down roots. This may be a good time to do so, as the entire Steamboat Springs area is in the midst of some changes, thanks to new ski area ownership by the Aspen-owned Alterra Mountain Company, which means that it's now part of the Ikon Pass.
For potential second home owners, the Alpine Mountain Ranch & Club has to be at the top of the list. Set on 1,216 acres, it's a community of homesteads and a handful of newly built homes, five minutes from town and the ski area. The development team includes Andy Daly, the former President and CEO of Vail Associates (now Vail Resorts).
Entry into the Club is to buy a home or homesite at the Ranch. The ranch currently features 63, five-acre homesites from $1.5 million and there are currently two spec homes priced from $4.5 million.
The perks of ownership at the Alpine Mountain Ranch & Club include 900 acres of wildlife preserves and open space, the reason that the developers like to call it a "land preservation community."
Much of this approach to second home ownership will be familiar to anyone who has looked at a development like the Yellowstone Club. The major difference, apart from a gentler price point, is that the latter has a private ski mountain while the Alpine Mountain Ranch & Club offers skiing at Steamboat Springs. For those who love this cowboy ski town, its lively social life and making turns on the legendary mountain, these are factors in the benefits column.
Read the full article written by Everett Potter at forbes.com here.