Site Features
---
Size: 5.00 Acres
View: 250 degree views
Vegetation: Gambel oak and aspens
Slope: Gently sloping
Other:
Borders Pine Springs and Upland open space
Ski Resort views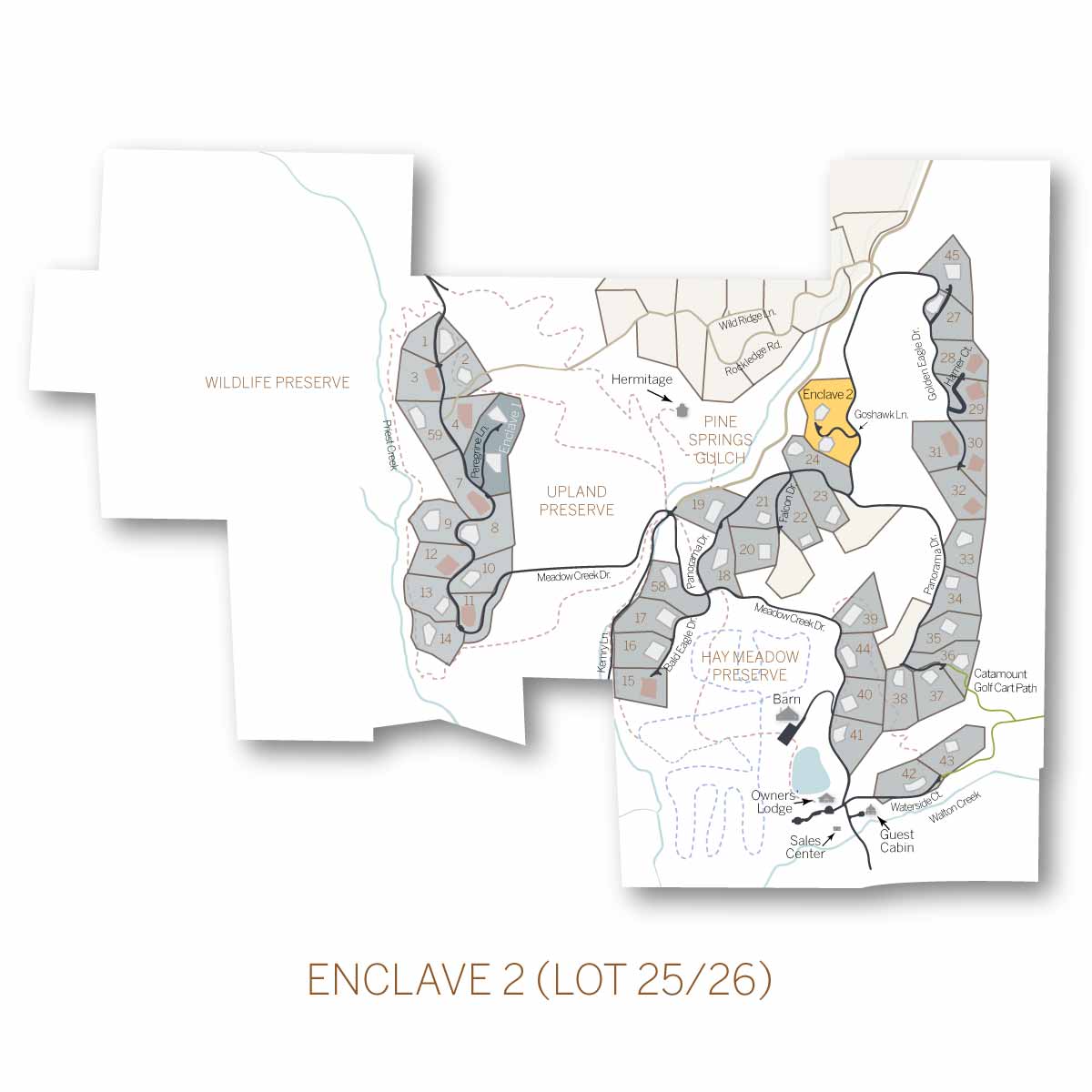 E
very homesite in Alpine Mountain Ranch & Club has been planned to make the most of the potential view corridors without in any way diminishing its integrity. As a result, your own five-acre homesite will have its own distinct character. Its contours, its views and its natural features will set it apart and make it your own. Your home, in Steamboat Springs.
With only 63 homesites, Alpine Mountain Ranch & Club keeps the promise of its founding vision. Open. Spacious. Uncrowded. Simply put, this community has the best views and most convenient, close to town location. Luxury homesites starting from $1 million.