THE PRESERVE
Dedicated to a natural landscape and the preservation of wildlife.
From conception forward, Alpine Mountain Ranch & Club was envisioned as a unique, realized low density community, where homesites and family living combine privacy, views and minimal impact on the land—and its indigenous wildlife. The ratio of open–to-developed space indicates the priorities that inspire Alpine Mountain Ranch & Club, where every homesite borders either the wildlife, or upland preserve, on at least one side.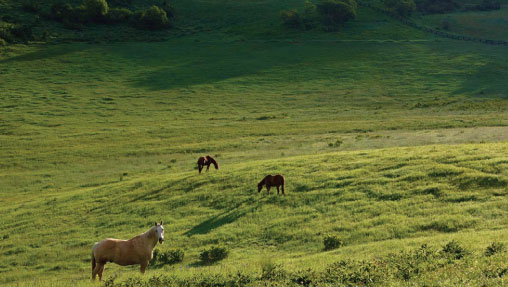 Life at Alpine Mountain Ranch & Club is one abundant with nature. The developers of Alpine Mountain Ranch & Club are sensitive to the historical influences of this special land and have created a Land Preservation System that is a true Wildlife Preserve. Close at hand, you are warmly aware of the presence of primal inhabitants—fox, deer, elk, moose, bear, and many others.